Vaccine Rollout key to Rate of Recovery
Analysis
Following the deep lows the global and Hungarian economies experienced last year due to the coronavirus pandemic, 2021 will see a return to growth, analysts say. Still, it will take a while for the economy to get back onto its feet, and even longer to return to pre-COVID prosperity levels.
It is putting it mildly to say that the world's economy went through some challenges in the past year. The coronavirus brought the world to its knees, and halted economies regardless of how prosperous and strong they might have been.
Labelled as the worst health crisis since the Spanish flu outbreak at the end of World War I, we are not even close to the end but hopefully over the worse now vaccines are being rolled out. Much is still unknow, but unlike last year, when businesses were caught completely off guard, at least in 2021 they have been able to factor in the uncertainty and also some hope.
Estimates of how badly the economy was affected last year vary but most agree on roughly a 4% contraction. While the pickup in the third quarter may have mitigated some of the damage caused by the virus during spring, it is yet to be seen how much the winter months will be affected by the restrictions due to the second wave.
According to the Organization for Economic Cooperation and Development (OECD), global GDP is projected to rise by 4.2% in 2021 after a 4.2% dip last year, with China alone expected to account for more than a third of that growth.
Faster vaccine deployment and better cooperation over its distribution would boost confidence and strengthen the pickup, but continued uncertainty risks further weakness, the OECD says.
Looking at the major economies, there is some deviation in figures; GDP in the United States is expected to have dropped by 3-4%, with a fall of 5.3% in Japan. China is likely to be the only economy in the world to have posted positive growth (1.8%) in 2020.
Within the European Union, the EU-19 member states that make up the eurozone or euro area are expected to have seen an 8.5% decline, while for the EU as a whole the projection is for a 7.9% fall, according to Kopint-Tárki. In Eastern Europe, the organization expects a drop of 4.7%, and a 4.1% rebound in 2021.
Hungary's Growth
For Hungary, the consensus is that in 2020 GDP will have contracted by approximately 6-7%. Kopint-Tárki puts it the decline at 5.8%, GKI 6%, Századvég Economic Research Zrt. 6.1%, while Raiffeisen Bank expects it to be in the region of 6-7%. The figure is more or less in line with the European Commission's forecast which expects the Hungarian GDP to have dropped by 6.4% in 2020.
In a quarterly breakdown, GDP grew 2.2% year-on-year in the first quarter, plummeted by 13.5% in the second and bounced back to -4.6% in the third quarter, according to data from the Central Statistics Office (KSH). The fourth quarter will definitely see a contraction again, of 6.6% according to the estimate by Kopint-Tárki.
With almost 60% drop in Q2, and 21% in Q3, the hospitality business took the largest hit. However, other services such as IT and finances saw growth that somewhat compensated for some of the losses.
Overall, the services sector saw -12% and -4% contractions in quarters two and three, respectively. Construction also contributed substantially with drops of 13% and 17.6% in Q2 and Q3.
Domestic consumption shrank considerably as well: those who could afford to spend did not have the chance to do so with travel and other restrictions in place. The rest (and probably the larger portion) either could not or chose not to spend due to the uncertainty. As a result, in the third quarter, household consumption fell by 2.2% and since non-residents' consumption also declined, domestic consumption dropped by 6.6% according to KSH.
Industry's performance had improved dramatically by the third quarter, albeit from a low bar, rising from -20% to -2.4%, in part thanks to exports as well the growth in some branches of manufacturing.
Although a full recovery is still some way distant, the new year does bring growth with it. GKI expects an expansion of 3.5-4% by 2021 and close to 4% by 2022. Kopint-Tárki has not changed its economic forecast for 2021 from September, it still expects growth of 3.5%. K&H puts it between 3.5-4%. With 4.2% growth in 2021, and 4.5% in 2022, the pro-Fidesz Századvég is more optimistic. The EU's forecast is for 4% in 2021 and 4.5% in 2022, while the OECD forecast is markedly more conservative at only 2.6% and 3.4%. This may change though, analysts add.
Vaccine to the Rescue
Much of this depends on how successful and fast the vaccination program is, how much trouble the new virus strains from the United Kingdom and South Africa might cause and, of course, at what pace business and general confidence returns.
"We expect the first quarter to be weaker than in 2020, while the second quarter will be much stronger, but mostly mathematically," Dávid Németh, senior analyst at K&H Bank told the Budapest Business Journal.
Similarly, the fourth quarter figure may stand out due to the restrictions in place in 2020 that will no longer be in effect (or only a very small number) by yearend 2021, he adds. Part of the growth is, therefore, statistical, but real growth will also take place as sectors open up and investments start to increase.
Although the allegations of rule of law backsliding in Hungary and how the EU will handle that matter may add some uncertainty regarding the EU-funds available to the country (and, indeed, to Poland), funds may start to come this year, Németh notes. Some delays are likely though, depending on the outcome, he adds.
Investments, too, will resume, though – due to the same uncertainty regarding the arrival of EU funds – these may be pre-financed by the state.
"We will likely see some fluctuations in the level of inflation as well. Overall, it will likely be around 3.2-3.3% according to K&H, with some higher peaks in the second quarter of up to 4%. It will likely rise considerably when, for example, free parking will be withdrawn or due to the consolidation of fuel price," Németh says.
Based on the projections, the Hungarian economy is likely to recover from the crisis caused by the pandemic much faster than it did after the Great Recession (December 2007-June 2009). The economy now is much more stable and, following a long period of growth, there has been more room to repurpose or rearrange funds from the budget, not to mention the aid from the European Union.
Weak Areas
"The Hungarian performance is still very weak and requires improvement at many points when it comes to either the pandemic or the economy," András Vértes, chairman of GKI Research Institute told the BBJ, citing in particular ownership rights, competition, or corruption. It is important that the roughly HUF 50 billion gross in EU funds Hungary expects to receive in the next seven years is spent well, he adds.
Gross public debt as a percentage of GDP will jump from 65.4% in 2019 to approximately 78% in 2020, followed by 77.9% in 2021 and 77.2% in 2022, according to the European Commission. GKI expects it to be 78-80% in 2020, 83% in 2021 and 82% in 2022. Századvég's projection is for 81% in 2020 and 73.7% in 2022, while Kopint-Tárki's is 77.2% and 78.4%.
The budget deficit could reach 9% in 2020 according to the Ministry of Finance. The target figure for next year is 6.5% of GDP, Minister of Finance Mihály Varga said in December.
The national currency will continue to be weak, though the rate of devaluation will be not as dramatic as it was last year. The EUR/HUF exchange rate average will hover around 360 in 2021, and 366 by 2022 according to GKI. Some analysts go further: Commerzbank expects the exchange rate to be at HUF 370 at the end of 2021, and HUF 380 by the end of 2022, portfolio.hu writes.
A sustained recovery from the coronavirus crisis may begin in the second half of 2021, spurred on by vaccinations and state and EU recovery programs. Depending on the specific industry, this is thought the earliest time when companies will have the confidence to hire again. By this time, restrictions may be eased and the hardest hit hospitality sector could start to rejuvenate.
GKI expects employment to increase by 0.7%-1% per year in 2021-22, and puts unemployment at around 4.5% in 2021, and 4% in 2022, while Tárki expects it to be 4.3% and 4% respectively. There are some exceptions: in the fields of IT and engineering, a labor shortage will remain a problem.
The recovery will likely be accompanied by an acceleration of structural changes. How long lasting they will be is an open question, but it is certain that digitization and the penetration of telecommunication solutions (telemedicine, teleworking and distance education, etc.) will determine future processes.
Tripartite Recovery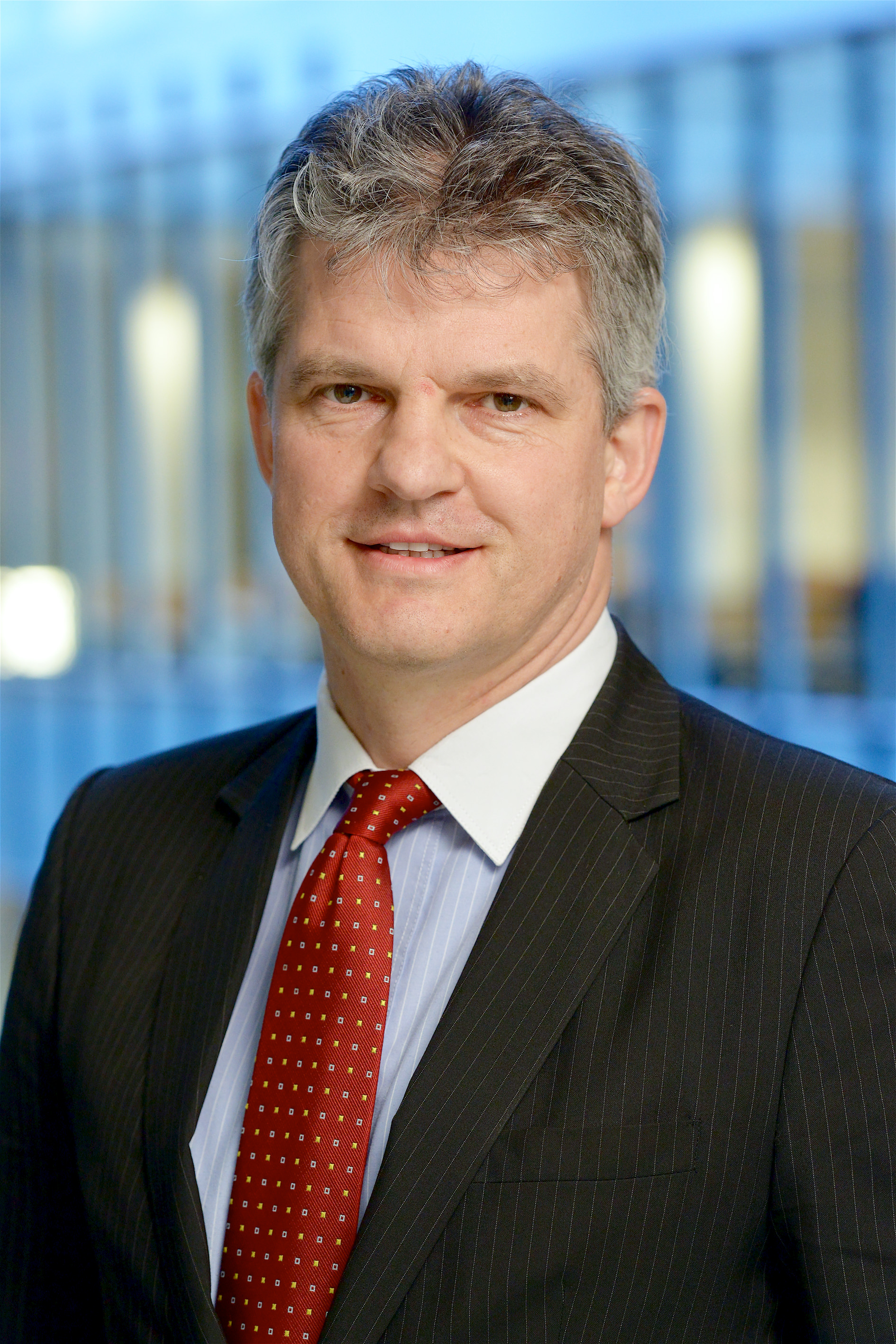 Csaba Polacsek, Partner, Advisory, PwC Hungary
There is a lot of uncertainty that may affect growth in 2021. The situation today is starkly different from that of 12 years ago as this is the economic reflection of a series of responses from governments and regulators to a public health issue. Therefore, for the recovery it is essential for governmental and regulatory steps to change; people do not refrain from travelling because they cannot afford it but rather because of the restrictions in place. However, governments can change those measures only when the necessary conditions are ensured. Also, some of the negative economic processes have had spill-over effects and governments are only able to mitigate a part of that. So, the recovery will be based on at least three factors: regulatory; economic; and societal-psychological.
This article was first published in the Budapest Business Journal print issue of January 15, 2021.
SUPPORT THE BUDAPEST BUSINESS JOURNAL
Producing journalism that is worthy of the name is a costly business. For 27 years, the publishers, editors and reporters of the Budapest Business Journal have striven to bring you business news that works, information that you can trust, that is factual, accurate and presented without fear or favor.
Newspaper organizations across the globe have struggled to find a business model that allows them to continue to excel, without compromising their ability to perform. Most recently, some have experimented with the idea of involving their most important stakeholders, their readers.
We would like to offer that same opportunity to our readers. We would like to invite you to help us deliver the quality business journalism you require. Hit our Support the BBJ button and you can choose the how much and how often you send us your contributions.