Searching for Guitarist Gábor Szabó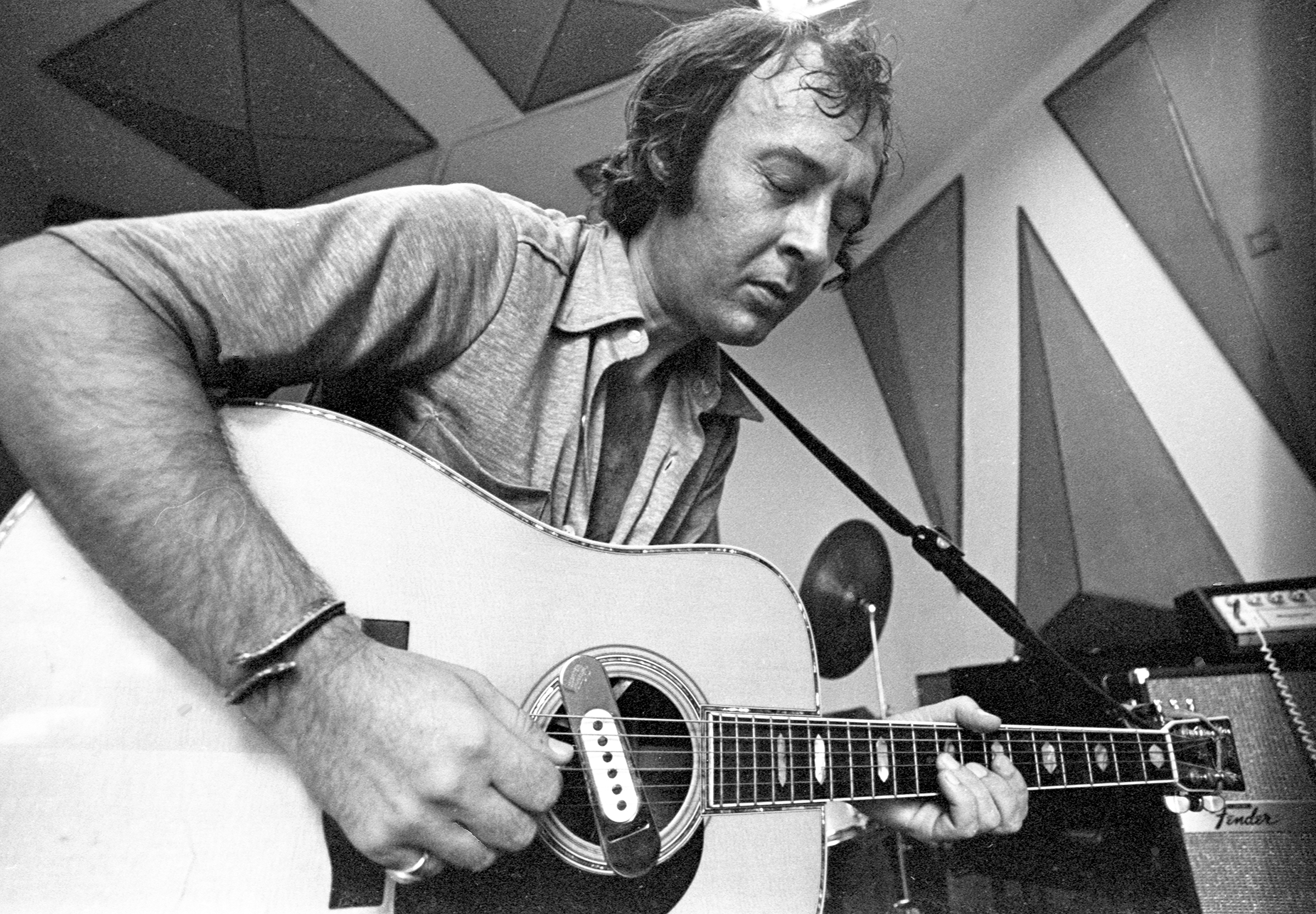 Art
Gábor Szabó
Photo by Fortepan / Zoltán Szalay
I began researching a biography of the great Hungarian guitarist Gábor Szabó around the middle of 2020. For the past month or so, together with my co-author Mike Stax, I've been going deeper into the Szabó's story as we gain momentum.
The musician was born in Budapest in 1936. After seeing a Roy Rogers movie when he was 14, in which the "Singing Cowboy" played guitar, Szabó became obsessed with mastering the instrument himself. He did so rapidly, falling at the same time for the American jazz which the Communists sneered at for being imperialist, cosmopolitan and decadent.
Listening to "Jazz Hour" presented by Willis Conover on U.S. propaganda station Voice of America, collecting original U.S. jazz albums that cost the equivalent of several weeks' salary on the black market and playing clandestinely with fellow obsessives honed Szabó's skills. He soon developed a sound that was instantly recognizable.
This singular sound is there on the earliest recordings he made as a contributor to the collection of music recorded at the U.S. embassy in Budapest on Friday, November 23, 1956, shortly after the start of the Hungarian revolution. These were smuggled out of the country and broadcast on Voice of America.
Not long after, Szabo escaped to the United States. After a couple of years at the Berklee College of Music, he joined Chico Hamilton's band in 1961. Leaving Hamilton in 1965, Szabó made his first solo album in 1966. This was "Spellbinder," which Szabó, in his liner notes, described as having "the feeling of witchery, of the casting of spells."
After a remarkable run of albums that had a profound impact on musicians as diverse as Carlos Santana, Robby Krieger of The Doors and jazz guitarists Kenny Burrell and Bill Frisell, Szabó's career drifted somewhat throughout the 1970s. He died of liver and kidney failure in a hospital in Budapest in 1982.
Spell Casting
Szabó has certainly cast a spell on Mike Stax, my co-author, and me. Stax is the British-born publisher of "Ugly Things", a magazine and website devoted to strange, obscure and often unjustly forgotten music.
We agreed to co-write the biography of Szabó (working title "Spellbinder: Celebrating the psychedelic jazz magic of Gabor Szabo", after Stax published my article "The Rambler Returns: Gabor Szabo comes back to Hungary" in Ugly Things. Stax contributed an exhaustive, insightful guide to Szabó's groundbreaking 1960s albums, beginning with "Gypsy '66" and ending with "Gabor Szabo" (1969).
Stax described Szabó as embodying the spirit of genre cross pollination that was part of so much 1960s music. "Between 1965 and 1969, his music explored a dizzying array of styles: gypsy jazz, Indian ragas, mesmeric psychedelia, bachelor pad jazz, and even sunshine pop," he says.
As Stax and I exchanged emails, we discovered that we were equally fascinated by Szabó's music and his extraordinary life, and so we agreed to collaborate on a biography of the musician. Since then, we have interviewed several characters from Szabó's life.
Among other memorable encounters, I've spoken with Szabó's brother John a few times. He shared his love and understanding of his brother with me. Stax tracked down a Hungarian jazz musician named Lou Kabok who played with Szabó in Budapest before the revolution and escaped to America shortly after him.
In a long article soon to be published in Ugly Things, Kabok describes life in Hungary and the United States in mesmerizing detail.
He remembers playing with Szabó at the Astoria Hotel in Budapest back when it was "a very elegant place, just a beautiful hotel" and being given bananas by some Americans who loved the music. "I'd never had bananas in my life," Kabok told Stax.
Revolution
On the night of October 23, 1956, Kabok was playing with Szabó at the Astoria when the room began buzzing with news that thousands of people had gathered outside the Radio Budapest building. They were insisting that their demands for Hungarian independence and the withdrawal of Soviet troops be broadcast.
Kabok went down to see what was happening and was there when the AVH, the hated secret police, began to fire their machine guns – called "Russian guitars" – into the crowd.
"I just turned around and went home," he told Stax. "What else can you do?"
Kabok was once more with Szabó when they played at the legendary Fillmore in San Francisco with the Jefferson Airplane and Jimi Hendrix. Hendrix, Kabok said, was louder than the cannon fire of a Russian T-54 tank up close.
Now 89, Kabok played with Szabó until the eponymous "Gabor Szabo" album in 1969. By then, Szabó's heroin addiction had really taken hold and, while he was still enormously admired, his reputation for unreliability began to precede him. Kabok went on to a career in music that continues to this day.
When Disney made their "Fantasia" reboot, "Fantasia 2000", Kabok was part of the orchestra, and was also the stand-in for Leopold Stokowski in the recreation of the famous scene where Mickey Mouse shakes hands with the great conductor in silhouette at the end of the movie.
These are just some of the fascinating details we've uncovered in our search so far. My current favorite is that Swedish guitarist Janne Schaffer, who played a 1959 Gibson Les Paul on two albums Szabó made in Sweden, used the same guitar on all of Abba's hits.
We may never get to the heart of what made Szabó a unique, enormously admired musician and a man remembered with enormous affection, but the details we're uncovering are worth the price of admission in themselves.
Fortunately, you can find most of Gábor Szabó's music on YouTube and Spotify. If you would like to know more about him or have a story about him to share, our Facebook page is Gabor-Szabo-Spellbinder.
This article was first published in the Budapest Business Journal print issue of March 12, 2021.
SUPPORT THE BUDAPEST BUSINESS JOURNAL
Producing journalism that is worthy of the name is a costly business. For 27 years, the publishers, editors and reporters of the Budapest Business Journal have striven to bring you business news that works, information that you can trust, that is factual, accurate and presented without fear or favor.
Newspaper organizations across the globe have struggled to find a business model that allows them to continue to excel, without compromising their ability to perform. Most recently, some have experimented with the idea of involving their most important stakeholders, their readers.
We would like to offer that same opportunity to our readers. We would like to invite you to help us deliver the quality business journalism you require. Hit our Support the BBJ button and you can choose the how much and how often you send us your contributions.